Current Chat Room Users

0

users are in Room 1:
Search Articles
Recent Articles

0
GBI probe of Columbus Fire & EMS involves 2010 fatal day care fire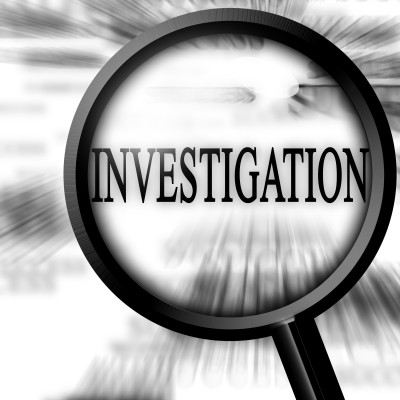 By Tim Chitwood and Mike Owen, Columbus Ledger-Enquirer
Feb. 12--Columbus Mayor Teresa Tomlinson confirmed Tuesday that the Georgia Bureau of Investigation is currently serving search warrants at the Columbus Department of Fire and Emergency Medical Services headquarters at the Public Safety Center.
Authorities familiar with the investigation confirm a 2010 fatal day care fire is one of the issues the GBI is investigating. A GBI official confirmed they are primarily looking into the way the fire department handled documents.
The official said someone contacted the district attorney's office about a month ago.
District Attorney Julia Slater released a statement Tuesday afternoon confirming the GBI served a search warrant for "specific records and documentation."
"Agents also began conducting interviews with specific department employees and members of the command staff," Slater said in the release. "... District Attorney Slater requested GBI assistance after receiving information indicating that department employees may have committed criminal acts involving the creation, maintenance and accuracy of official reports and documents."
The release said the investigation is ongoing and no further information is expected to be released at this time.
Tomlinson, who was in Columbus Council this morning, also serves as the Public Safety Director and oversees the fire and EMS department.
"The mayor's office was made aware of the initiation of an investigation by the Georgia Bureau of Investigation related to the Columbus, Georgia, Fire And Emergency Services Department," Tomlinson said in a statement. "It is our understanding that the investigation is ongoing. The office of the mayor and the Columbus Consolidated Government stand ready to facilitate the GBI in any way."
One toddler was killed as a result of the Mill Branch Road home day care fire that occurred Feb. 26, 2010.
Michael Duvard Jr., three days short of his second birthday, died the day after the fire at the Joseph M. Still Burn Center in Augusta, Ga.
Then Muscogee County Coroner Bill Thrower said Duvard died of complications from injuries sustained in the fire.
The boy was one of nine children at a Mill Branch Road home that was found engulfed in flames shortly after 1:30 p.m.. Four of the children were injured and transported for treatment; three of them -- including Duvard -- were flown to the Augusta burn center. Besides the children, there were two adults in the house, which was used as a day care center.
___
©2013 the Columbus Ledger-Enquirer (Columbus, Ga.)
Visit the Columbus Ledger-Enquirer (Columbus, Ga.) at www.ledger-enquirer.com
Distributed by MCT Information Services
A service of YellowBrix, Inc.
View the full article
Article: GBI probe of Columbus Fire & EMS involves 2010 fatal day care fire