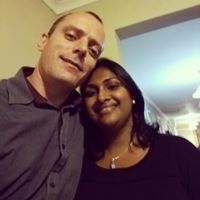 Over the years of being in EMS and working remote locations, I have had the privilege of meeting EMT's and Paramedics from all over the world. During these meets I made damn sure I do not leave without a patch.
The most notable of my patches was the ones I received in 2002 when taking a tour of Florida, NYC, Washington DC, Boston and Illinois. During my visit to NYC, one of the EMT's I met decided he would surprise me and give me something that's not available to us here in the dark continent. A Paramedic shield. The one's you carry in your wallet. A few years ago, I built a display cabinet for my 147 patches and the shield (under which was a NYPD shield received from a Capt while there). When I moved over to this job, I decided it might look good displaying it in the entrance foyer of the main office.
After some discussion with the GM of the company it was agreed that I can put it there. It looks great, even if I do say so myself and it's resulted in many conversation with clients and visitors alike. Now however, I can kiss it good bye.
I just returned from the office, they broke into the place last night and decided to remove the display board off the wall and load it up together with the computers.... Fuck these idiots, 6 years of work and exchanges down the fucking drain! If I could get my hands on them right now, they would die a slow and very very painful death!
Vent over, expect requests for patches to come pouring in soon. Hope you don't mind