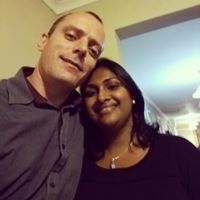 This isn't something I have ever really entertained no do I have in the least any respect for someone that cheats on their life partner, yet it seems to become pretty common practice these days to have a "romp on the side".
This conversation became the topic of discussion today after a friend seemed pretty upset. He explained that years ago his father had an office affair, although very fleeting, that his mother found out about. I must admit, his father would be the last person I would have thought to have an affair. He's the ultimate family man working hard so his family never has anything they need. In fact, they are the hardest people in this world to buy gifts for cause they have everything their hearts desire and then some.
He explained that his mother occasionally broaches this subject with it becoming more intense as the years have come and gone. Now it seems she's doing this with outsiders being in their company. Now I have worked in the Oil and Gas industry for the last 8odd years and know for a fact that very few of those guys are faithful to their partners. It's something I hate with a passion and loose all my respect for those that have affairs. Surely, and I might be old fashioned here, if you declare your love to a person in sight of God and the witnesses present you do everything in your power to keep that love alive?
While I know the blame isn't to be laid at the door of the cheating party alone, since a marriage or relationship is a two way street and I believe there's a reason the person goes out and looks for "new" meat. It still in my mind does not excuse the act of cheating. Surely if you are not "getting it all" in the bedroom you discuss this with your partner and find a solution that suits the both of you?
Now siding with either of the two people involved here will make or create one massive argument with my friend and being a lover not fighter I tend to avoid confrontation as much as possible. For years he "sided" with his mother wondering what she must have been going thought over the last years. Now it seems he's "siding" with his father. Saying and I quote "He's human, humans make mistakes. The man has worked his ass off to provide my mother with everything she wants in life. How long must he suffer for what he's done?" I suppose this would be one way of looking at, but I'm not completely convinced by his statement.
In my mind the ultimate betrayal of trust is cheating on your husband or wife. you place your future, your life, in the hands of the person only for them to basically throw it back in your face. in a sense it shows you that "you are not worth it" when it comes to doing what you can to safe your happiness and love. Personally I am more vengeful than I should probably be. I will not stand for anything like that. Had I had the proof and knowledge that my wife is or has been cheating on me, that will be the end of the relationship. Sure this goes against the "do everything you can to save the relationship" that I mentioned earlier mainly because I believe that once it's reached the stage of cheating, it's to late.
I will not go to any extremes though, I am not that type of person. I will simply collect my stuff and walk out. Maybe I am being naive in believing that the promise made to "love and to hold" should be a lifelong commitment that requires lots of work and even more communication. Either way, there's no excuse in this world to justify cheating on your partner. People don't simply fall in and out of love as it pleases them. To me, a person that cheats on their partner are lower than snake shit on the sea bed.